I was a honored to be a guest blogger for an amazing non-profit organization called Compassion that Compels (CTC). CTC gifts cancer patients Compassion Bags while they are receiving treatment. CTC not only spreads compassion in the United States, but they are now a global non-profit organization! Founder and CEO, Kristianne Stewart, and her team have hearts of gold and spread HOPE one Compassion Bag at a time! I wrote a post for the CTC blog in March called Self-Care Is Not Selfish! Kristianne encouraged me to share my post on my personal blog in light of all that is going on worldwide.
MARCH 10, 2020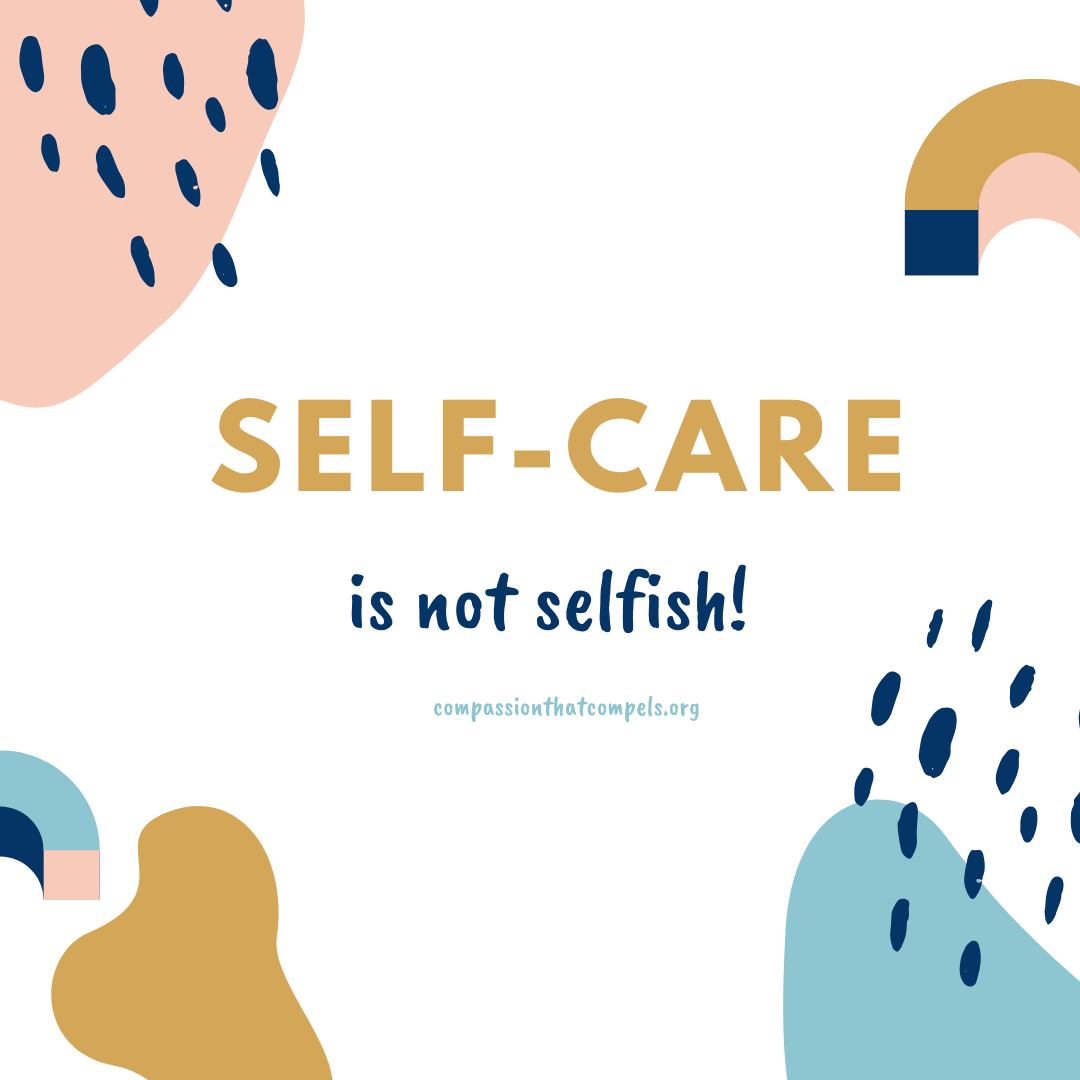 According to the Merriam Webster Dictionary, the definition of self-care is care for oneself. It sounds very easy to do, but often times it is something that many people do not practice. Self-care is not selfish. You must take care of yourself so that you can take care of other responsibilities like taking care of your children and job commitments, etc.
During my breast cancer journey, I feel that my self-care was guided by my oncologists. I was well educated about each type of treatment I would receive and what that would look like including side effects that may occur. I was prepared mentally because I knew what each treatment would entail. Yes, there may have been things that did not go as I expected, but my doctors were quick to help the situation with suggested remedies to try. Also, I was able to get in touch with nurses and had an after hours phone number for the cancer center emergency room, if I needed assistance. After the first round of chemotherapy treatment, the other rounds of chemotherapy were similar. After the first radiation treatment, the other radiation treatments were similar. I rang the bell in November 2017 to symbolize the end of my treatments and being cancer free. I had a large gathering in the radiation waiting room with family and friends – my amazing support system.
When everything was said and done, I suddenly felt like I had so much time on my hands because I was not going back and forth to the cancer center for treatments. I did not feel prepared to go back into the 'real world' because it was not something that was discussed with my doctors. I did not receive information like I had with all of my treatments. I felt lost living my 'new normal'. After my breast cancer journey, I was not the same person that I was when I was diagnosed.
My self-care practices were lacking. I was filled with anxiety and uncertainty. At times, I felt like a robot, I would go to work, come home and crash on the couch and do it again the next day. At work, I was physically present, but my mind was always somewhere else.